Top 10

🥇 Best Trail Cameras of 2021

Options considered: 40

Country:
UK
Last updated: April 2021
Ranking criteria: value for money, customer reviews, popularity, brand trustworthiness
A Trail Camera also referred to as a remote camera, is a camera that is stationed at a location or angle to take pictures apart from the photographer i.e. without being directly used or operated on by the photographer.
There are a lot of questions and technicalities about the Trail Camera, and this article will answer many of those questions to ensure that you are properly informed in picking up and setting up your trail camera.
About ReviewFinder
We do the research for you - our full time job is researching products and reading reviews. We have no "fancy algorithm" - our team manually decides which products are the best by looking through reviews. We only make money if you purchase a product through our links, and we're determined to simplify your purchasing decisions.
ReviewFinder is reader-supported. When you buy through links on our site we may earn affiliate commission at no cost to you.
[close]
Our Ranking Criteria
In short, we do the research for you.
You probably don't have time to read through reviews of top 40 products
. We go through reviews for you, and try to paint a decent picture of your best options. We rank the products based on 4 weighted criteria:
customer reviews [30%] - how customers rated this product? Literally, the higher, the better.
popularity [30%] - how many people seem to buy this product compared to other options.
brand trustworthiness [15%] - the more other high-rated products by this brand, the more trustworthy we consider the vendor
value for money [25%] - adjust the above for price. If there is a better option for lower price, product is ranked higher.
What about the price?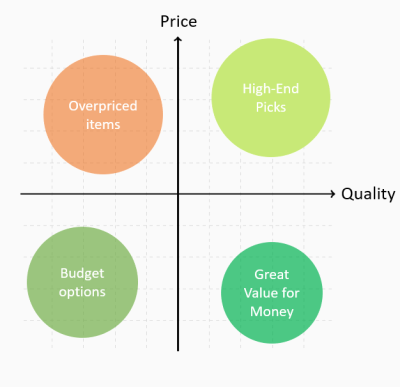 Price only accounts for 25% of the score because price is a tricky thing. It boils down to your individual preference - do you want to go higher-end or budget?
Ideally, we try to recommend better-featured items that have a lower price and high customer score, but in most cases you can't espace the fact that extra features/quality cost extra money.
Please take a look at the price chart for trail cameras to see the best picks in each budget.
In a nutshell: 3 most popular options
Price ranges for best-selling Trail Cameras:
We made a price chart of the top selling Trail Cameras (see below). Budget options
start at £39.94, going up £195.78.
The most popular option is priced at £72.99, which is on the pricier side.
What Are the Common Uses of Trail Cameras?
Trail Cameras are mostly used in sports photography and wildlife photography. In wildlife photography, trail cameras are used to track animals, even at night when the photographer is not with the camera.
Where do you Place Trail Cameras?
The placement of trail cameras depends on what you are using the camera for. The camera is usually placed on a suspended platform and where that is the case, the camera is attached to clamps or arms that will help to hold it up.
For Trail cameras that are used for wildlife purposes in the UK, they are usually placed at game trails, by water, near food sources, amongst other things to ensure that they capture interesting scenes.
How High Should A Trail Camera Be Placed?
Again, because the use of this camera is mostly in wildlife areas, we must consider how high we place the camera to prevent damage and to ensure good angles. It is advised, that the camera be placed at least head high. You can mount it up on a post or a tree then angle it downward; this will even help give a sweeping and broader view.
What Triggers Trail Cameras?
Different cameras have different triggers to ensure that they capture what they ought to. However, most trail cameras make use of motion sensors and are triggered by movement.
Is There Any Difference Between Trail Cameras and Game Cameras?
There is no difference between a game camera and a trail camera, both are designed to help you get pictures that would have ordinarily been impossible or difficult for a photographer to take with a handheld camera.
What Features Should You Look Out for to Know a Trail Camera's Photo Ability?
When you go to pick up a trail camera there are several things to look out for including its photo capability. In checking out the photo capability, here are some features that you should pay attention to:
Burst Mode: Burst mode ensures that once your camera is triggered it takes several pictures consecutively. This usually ensures that you capture even the fastest of animals in wildlife photography. Some cameras allow you to set the number of pictures to be taken in a row, while others have a fixed number of pictures that can be taken in burst mode (usually three).
Mega Pixels: Megapixel deals with the quality of the picture, such that the higher the megapixel of your camera, the higher the quality. You can take a look at the megapixels and weigh it alongside the intended use of the camera in making your choice for a trail camera.
Time-lapse Mode: This mode ensures that the camera automatically takes a picture after a time interval. Many cameras allow you to pick the interval for the time-lapse mode. However, most standard cameras have this feature only in daylight mode, and not for night mode. If it is something you want to function at night as well, some high-end models support this feature.
Time and Date Stamps: Many cameras give out vital data information like the time and date that a picture was taken. Others add other special features like the temperature as at the time the picture was taken. These are features you want to check out before settling for a particular trail camera.
Do Trail Cameras have a Video Mode?
Yes! Manufacturers are now including the video function in trail cameras. Many trail cameras allow a video option such that the camera records a video when it is triggered.
What Features Should You Look Out for to Know the Video Capability of a Trail Camera?
Just like there are specific features to look out for when considering the photo capabilities of your trail camera, there are also some specific features to check out for when considering the video capability of the trail camera you want to pick up. Here are some:
The Resolution: This has to do with the quality of the video recordings. The higher the resolution, the higher the quality is expected to be. There are high definition resolution cameras and there are those with the standard 640 × 480. Your choice in resolution should also depend on the intended use of the camera. If it will be put to use in darkness and for wildlife, you want to get high-definition cameras.
Hybrid/Dual Mode: There are cameras that both take a picture and record a video at one trigger. You might want to check if your camera model allows this option- you can expect it in higher-end models.
Duration: For how long can the model record? This should be something you check out. Durations range from three seconds to over three hundred seconds depending on the camera model.
Time-Lapse Video: Just like there are models that offer time-lapse pictures, there are those that do the same for a video. Kindly note that there is a distinction between time-lapse video and time-lapse pictures; If you want the video feature, make sure that the model you are picking up explicitly mentions the time-lapse video feature.
Audio: Many models that offer the video feature also offer audio alongside it. However, some don't have the audio feature, therefore if you need the audio feature be sure to specifically check or ask for it.
What Other Practical Things Must Be Noted Before Getting A Trail Camera in the UK?
While many trail or game cameras today support night vision, there are certain things to be noted depending on the use of the trail camera. If involved in wildlife photography then it is advisable that at night you make used of an infrared visible flash so as not to scare away the animals with the bright white light that comes with using a LED camera. However, Infrared Flash only supports black and white pictures at nighttime, unlike the colour you get with a LED camera.
Another thing that must be noted for wildlife photography and trail cameras is the trigger time. The trigger time refers to the time it takes that camera to take the picture. Where you have to capture moving objects, you must get a camera with a fast trigger time. There are cameras with 0.14 second trigger time – which is very fast. However, if you have to deal with stationary objects, then you can use cameras with a trigger time of about 1 second.
How Does Nighttime Affect the Quality and Range of Trail Cameras?
The degree of effect that the night has on cameras depends on the features of each camera. Despite this, on a general note, a LED camera captures far better pictures than an Infrared camera does at night, however, these pictures are still of a lesser quality that what will be captured by any of the cameras during the day.
The range of a trail camera refers to the particular area where movements made will trigger the camera into taking pictures. Nighttime does not affect the range of trail cameras because these cameras do not see to take pictures, they sense movement and take pictures. The ability to sense movements made within their range remains the same whether it be night or day. For example, a camera with a 95-degree angle range will maintain that range whether the sun is up or not.
Can I Use A Trail Camera for Security?
Absolutely! The very thing that makes a trail camera useful for wildlife photography is what makes it perfect for home security. So, if you are looking to see what is going on in your house or outside your house at all times, the trail camera is a good fit for you. It is wiser to get an infrared HD trail camera to ensure that you get a great quality while not alerting a trespasser by flashlights.
You can also opt for a cellular trail camera that allows that you receive pictures and videos to your phone from the camera.
How Can You View Your Trail Camera's Footage?
There are several options for viewing footage or pictures after they have been taken by the trail camera. One way to do this is by an on-board screen that is part of the camera itself. This will allow for a quick check and review of pictures and videos, especially on the field.
Another option is to detach the SD card from the camera and view the footage and pictures on a laptop or phone (you will need an adapter for viewing on the phone). This is usually used when the camera has no integrated screen. There is also the option of wireless downloads if you are using a higher-end model that allows you to download to your phone from the camera through the internet.
Can I Use Any Means to Supplement the Power Source of My Trail Camera?
Yes, if your camera possesses an external power port. The best source of power to attach to this is a solar panel. This will mean that as long as the sun is up there is power.
Trail cameras are very useful in helping you get those shots and videos that you would have found it difficult to wait up for or even take without risking your life. We trust that you are now better armed with information for picking your trail camera, as well as for setting up your trail camera.